episodic content
Creating a podcast on culture ft. Sophie Hamersley, Culture PR & Comms Manager at HubSpot
We've had a chance to connect with Thomas Carter, Sr. Director of Marketing at Vision RT to understand how he thinks about facilitating community-created content and repurposing it
---
A whopping 94% of execs and 88% of employees believe great company cultures lead to great company success (source). Company culture is hardly a new topic today. Everyone talks about company culture, but not that many people "talk" about culture, and better yet, how to foster great ones. Who better to lead the conversation than the winner of the #1 Best Place to Work in 2020 on Glassdoor company, HubSpot.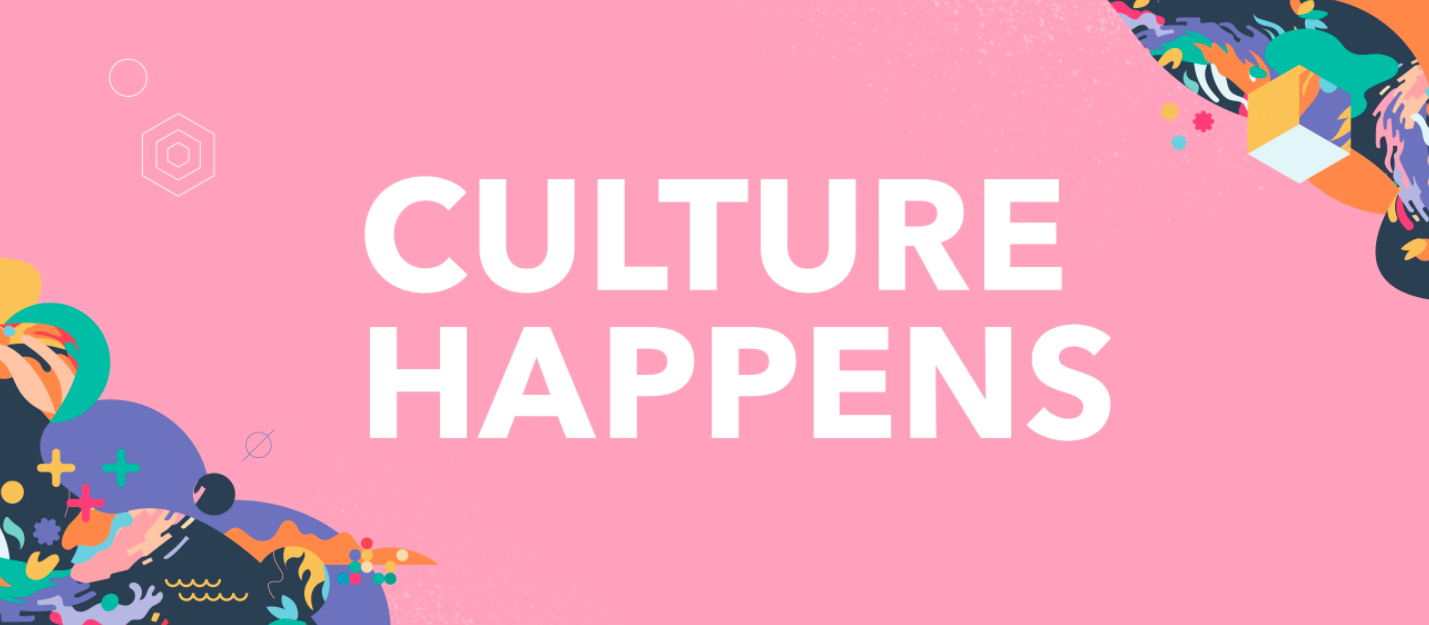 I recently sat down to speak with Sophie Hamersley, Culture PR & Communications Manager at HubSpot, and co-creator of the popular show Culture Happens, self-described as "a podcast about company culture and how to build happy, inclusive workplaces. Each episode features HubSpot employees and leaders who are passionate about diversity, employee growth, and more."
The show was inspired by what Dharmesh Shah, HubSpot's CTO once said, "Culture Happens. So, why not build a culture people love?"
If you're interested in building a show to tell your company culture's story, consider our episodic marketing guide.
As part of our Spotlight Series at tribetactics, we're always on the lookout to balance our own research with the insights we learn from experts and practitioners in our community.
"We wanted to try something new", said Sophie.
"We were looking for something that would tell the unique stories of the people at HubSpot. Each episode is meant to be an informal discussion between HubSpotters on topics that drive rich discussion internally and externally around company culture, with a focus on diversity, inclusion and belonging."
She explained to me that while all forms of content are important, when it comes to talking about a company's culture, there's something about bringing those conversations to life with more substance, richness, and depth. They decided the format was conversations, and the medium, well, a podcast.
Learning #1: Conversations are more powerful than you think
More often than not, conversations about company culture, building inclusive teams, or how to balance parenthood and work are already happening at your company. "Being on the employer brand team, it's our job to be thinking about different ways to share those conversations externally," said Sophie. Audio is one way to bring those conversations to life.
"It can be intimidating to put pen to paper, but when it comes to a conversation with a colleague, people naturally feel more comfortable."
Lean into giving people the ability to share their stories, and it will be deeply insightful, and greatly representative of the humans behind your brand to the outside world, helping you attract more top talent and also circulate real and honest moments from your employees that are relatable inside and out.
Learning #2: Don't underestimate prep work
Find a workflow that works for you. Turn it into an easy-to-repeat process, that is efficient, yet still holds integrity for the content of each episode. Set yourself up for success by picking a format and level of quality that you can stick to. "Good and consistent" beats "perfect, but difficult to easily replicate".
Culture Happens is currently planning Season 2 of its show, taking lessons learned from their process producing the first one. If you're midway or just getting started with your own show and looking for a content repurposing workflow, consider using our tried and tested episodic content framework:
Plan

Produce

Repurpose

Distribute
Learning #3: Create something your employees will be proud of
If you watched The Last Dance on Netflix, The Chicago Bulls were always there, but they never garnered as much love and support as when Jordan, Pippen, and Rodman took their team to a globally unprecedented level of success. All of a sudden, everyone around the world was rooting for them.
The same goes for companies."You want to build a brand that not only excites candidates, but one that makes employees proud to work at, so giving employees a platform to share real and honest moments will help with both recruiting and retention," said Sophie.
One of the main things Sophie knew early on is that if her team created something employees could be proud of, there was no stopping them from sharing far and wide.
It could be because they were featured in it, their friends were featured in it, or just the fact that they are glad to associate and identify with your team, I mean company :)
Sophie suggests promotion to be both internal and external using tools such as Slack channels, your company wiki, news blog, social channels, to spread the word, and giving employees the assets they need to share, without it feeling forced.
Learning #4: Determine a repurposing strategy
Sophie recognized the richness and depth of the episodes they were putting out was only going to go so far by itself. While each episode contains tons of entertainment and utility value, it will only travel as far as the number of people who discover and get a taste of these episodes.
Enter repurposing. To improve the chances of success, Sophie and her team repurpose each episode into various content formats to create clips and images that can be shared on social and provide bite-size value. If you have audience-relevant PR outlets that can help spread the story for you, involve them in your distribution strategy as well.
With season 2 preparation happening during a global pandemic, Sophie and her team are focused on including episodes that are timely and helpful for those looking to build company culture, or looking to learn more about HubSpot. Be sure to keep an eye out for when season 2 drops here.
Looking to learn more about episodic marketing and get started with a show? Book a brainstorming call with us.