FREE ACCESS
Crash course + worksheet.
Easily repurpose content to get more awareness and drive leads in this 21-minute crash course.
Learn our proven model that we used to help startups and Fortune500 brands alike. Now free and on-demand.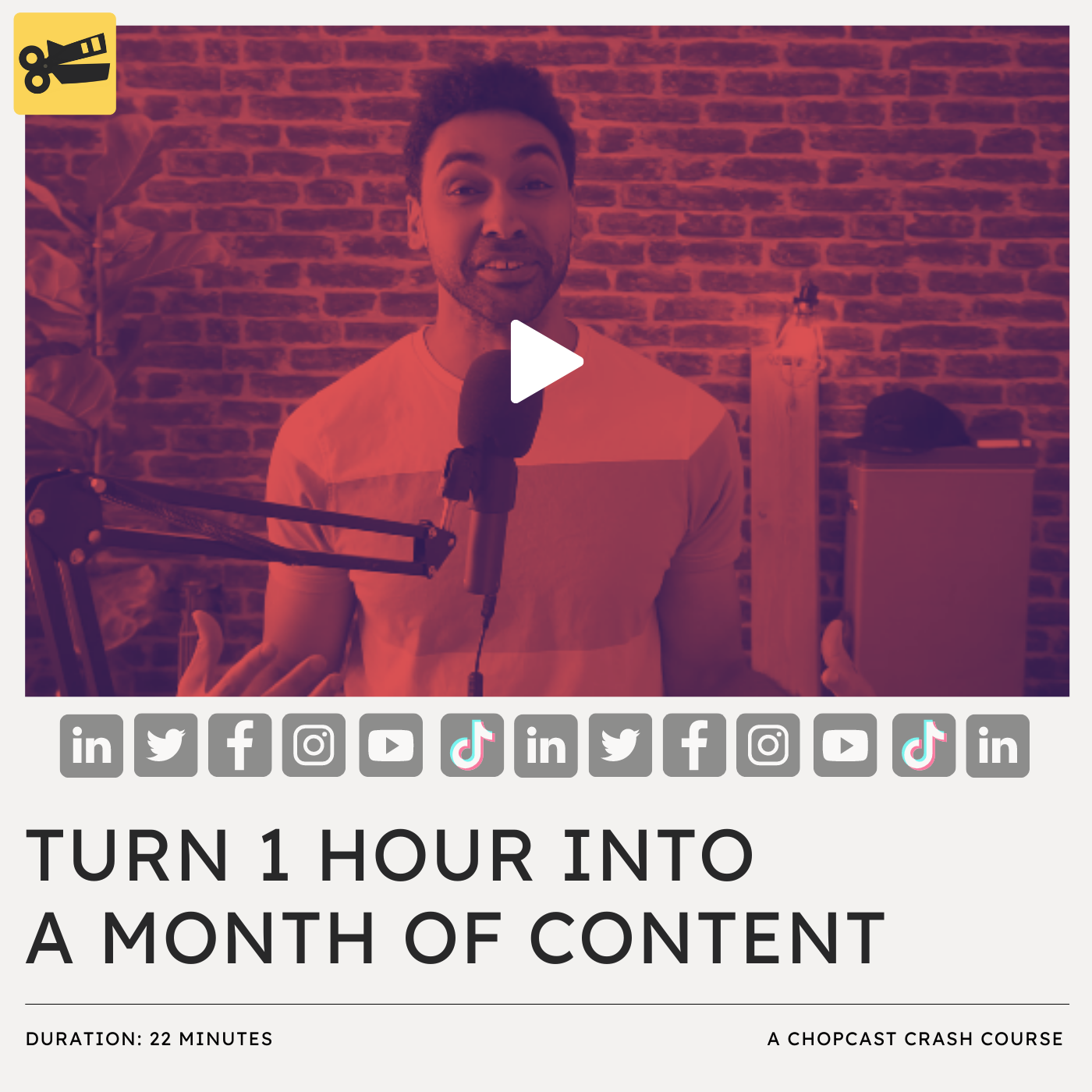 Included in your course:
An easy framework to repurpose anything
6 easy ways to quickly find new ideas
8 proven media formats
3 ways to distribute without paid ads
4 questions to help you repurpose anything
A practical worksheet to apply your learnings and teach others.
Join other small and large teams whom we've helped repurpose content, including:
Is this course truly free?
Yup! We hope it gives you a foundation to being able to repurpose anything, so that you may come back for more tips and workflows to repurpose your content further :)
Are there any prerequisites before taking this course?
If you already have existing long-form content, you should be able to apply the learnings from this crash course. You do not need any paid tools or software for this. The ideas can easily be applied using free-to-use platforms like chopcast and canva.
What content can I repurpose?
Long-form videos like webinars, livestreams, video podcasts, virtual event footage, online courses, meetings are all prime candidates for repurposing. Other formats like long-form blogs, slides, and whitepapers can also be repurposed with a bit of creativity.
Do you recommend any tools to apply the learnings from this course?
While it's not a requirement, we built chopcast to help automate some of the most tedious parts of content repurposing - so you're welcome to try it out!