Content repurposing service
Repurpose content for a flat-fee, risk-free.
Send us your content, we'll send back unlimited video clips, articles, podcasts, and more. Join others scaling their content results at a fraction of the cost, from $499/m. Now with 30-day risk free.
Join other small and large teams whom we've helped repurpose content, including:


Bye
pay per hour.

Hello pay for results.

Are you and your team already at capacity to even think about repurposing content? Is the hunt to assemble an army of freelancers going nowhere? Agencies charging too much and you know it? Budgets at an all-time low?

With chopcast services, you get a dedicated in-house creative team focused on repurposing your best content, so that you can attend to the 100 other things you have to do as a team.
Our plans come with unlimited video, audio, image, and written content orders. Say goodbye to "pay per hour" work.
We create video and image templates that are perfectly in accordance with your brand guidelines.
Want to make all the creative decisions or none at all? All plans come with manual and autopilot modes.
1-2 days turnaround times
Get freshly repurposed content every 1-2 working days depending on the content type and quantity.
Your content is peer-reviewed by multiple team members before it's sent to you to ensure it's on-brand.
Rework your content as many times as you like. Your feedback is noted to speed up future orders.
Your team can now place, review, and approve orders all without ever leaving Slack. Hellooo efficiency!
Unhappy with your content? Let us know. If we can't fix it, we'll refund if it's in your first 30-days.
Our plans are month-to-month, like Netflix. Stop your plan at any time with a 30-day notice.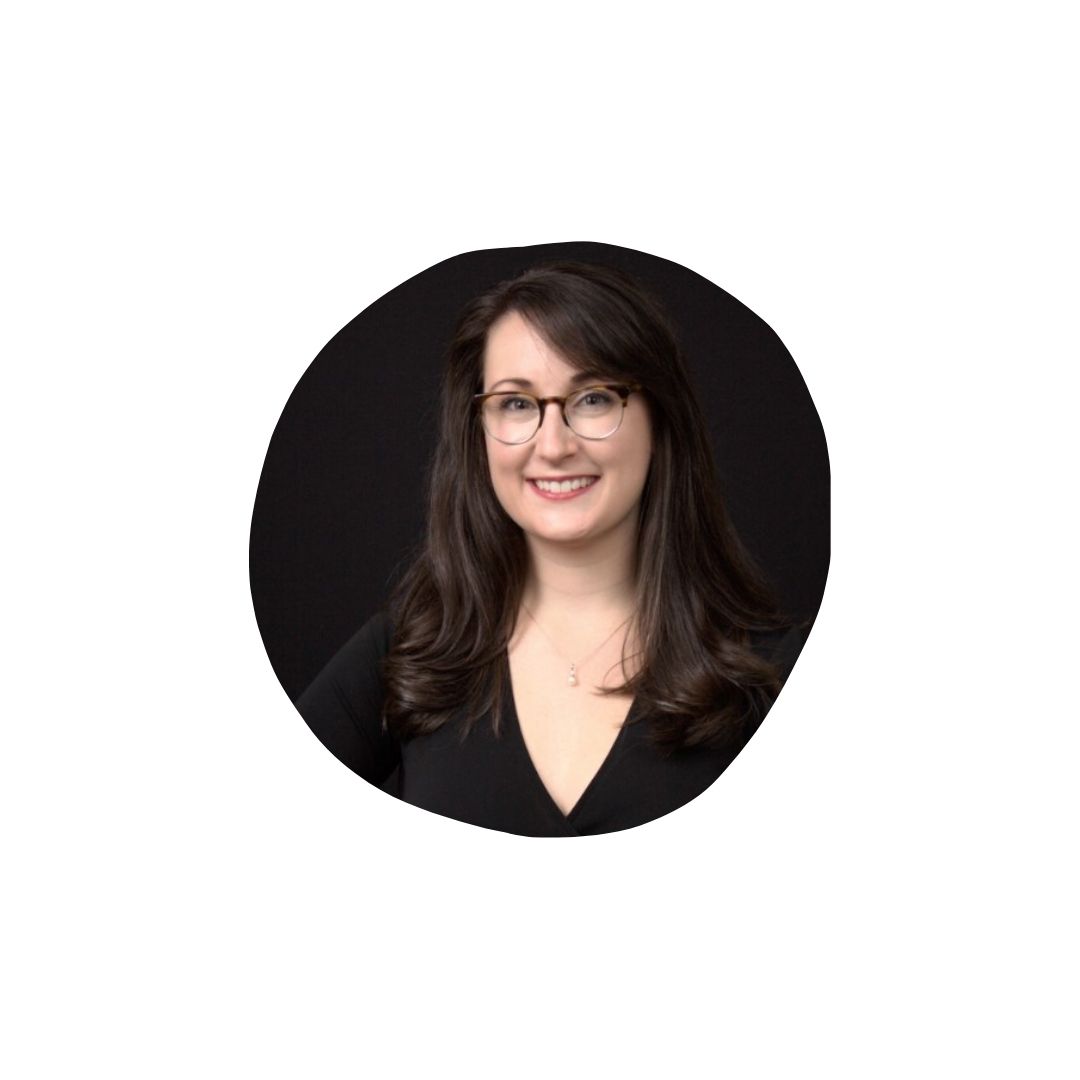 "It's been hugely positive for the organization to continuously have pipeline coming into the system."
What can you use chopcast services for?
Scale your effort overnight
Drive up to 72% more reach and engagement by repurposing your webinars, streams, and podcasts into snackable assets regularly.
Acquire new leads 2-4x more cost-effectively by turning your webinars and YouTube videos into short-form content at scale.
Drive 25%+ more pipeline from your existing content through smart content workflows that run themselves.
Get back 10+ hrs per week
Save time on manual content creation, editing, hiring agencies and training VAs, allowing you to focus on strategic priorities.
Rapidly create short-form video and image creatives at scale so you can run A/B multivariate tests and continually optimize spend.
Be everywhere your customers are. Think 1 webinar into 10s of YT shorts, LinkedIn/Twitter videos, TikToks, IG — Every week.
1. Drop
Every month, drop your webinars, video series, talks, and other videos in your chopcast dashboard.
2. Chop
Repurposed the way you like, or let us pick for you. Think short-form videos for LinkedIn? YT shorts, Spotify podcasts, Image carousels for IG, and more.
3. Distribute
Receive buckets of high-quality content ready for distribution and easy scheduling for social.
Ship content every week.
Send us your videos and on-demand sessions. Tell us which segments to repurpose, or let us pick for you - the choice is yours. We'll creatively turn them into new content. Think captioned social video snippets, podcasts, image carousels, blogs, and more - every 1-2 working days.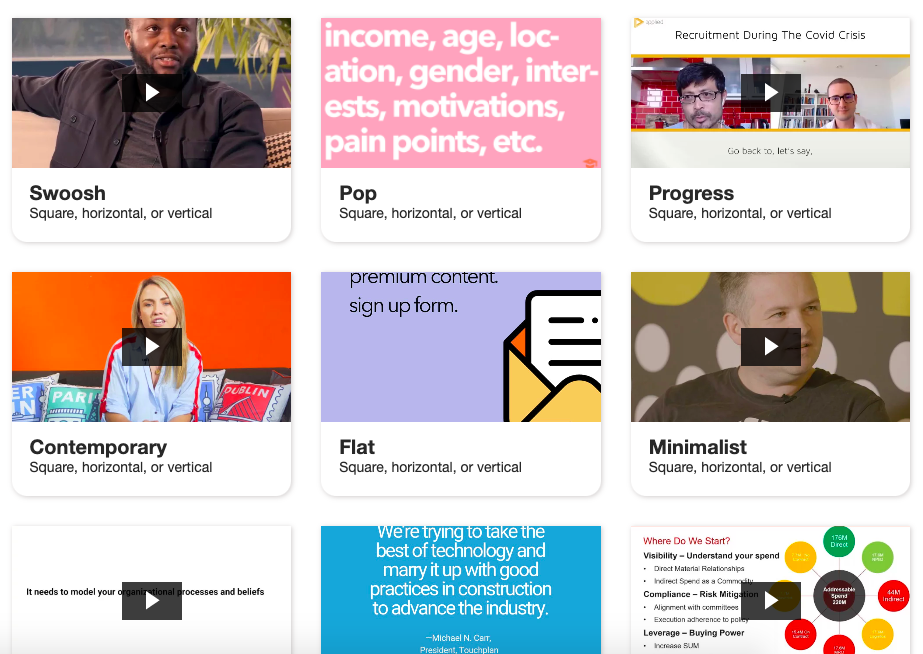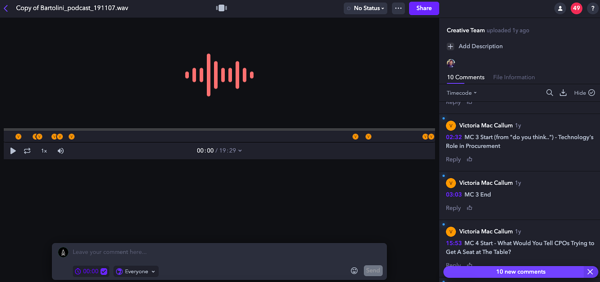 100% flexibility.
We're ex- HubSpot and LinkedIn, so we know that great content pays. Leave comments and ask for edits. We'll keep revising your content until you're happy with it. No additional costs. No drama.
Manage everything in one place.
Forget playing email tennis back and forth. You don't need to chase down email threads just to get your content. Whether it's content you upload, or content you receive - manage it all in one clean dashboard. (Agency? ask us about our multi-client dashboards).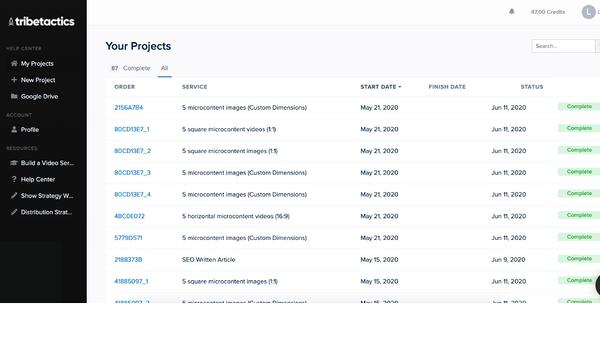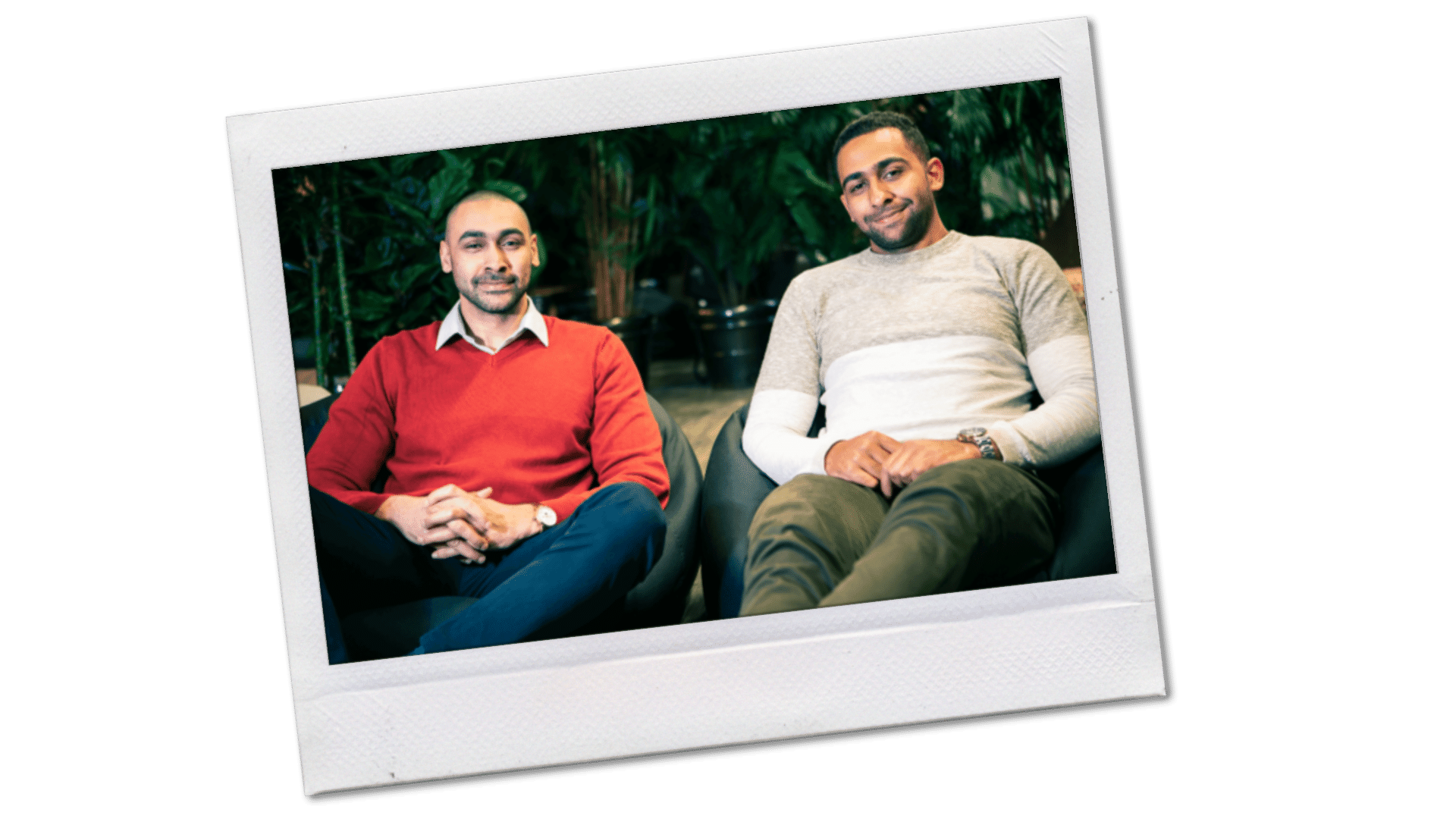 Get the insights you need.
We won't just make sure your content is repurposed and delivered on time, we'll proactively reach out to you with ideas and recommendations to make your content stand out more, backed by industry insights.

SITUATION
"We did not have a way internally to create, edit, and repurpose video content without engaging with a service provider, which is why we reached out to tribetactics."
SOLUTION
"They managed to find a solution in using tribetactics by collaborating with our internal content experts who have worked on several content series around the world and were able to provide advice and execute autonomously without traditional supervision."
IMPACT
• 1,000+ new leads created through their episodic content series

• Registration audience for each event breaks down to approximately 25% new leads and 75% existing customers

• 10x their content output by repurposing each episode into further image and video content snippets

SITUATION
"Creating content in-house is not always scalable, and we realized that whenever we said yes to manual content creation, it meant we're saying no to other equal priority items that are crucial to our growth."
SOLUTION
Working with [chopcast services] allowed us to get a lot more content out to our social audience in a lot less time, so that we could continue to delight our existing audience as well as attract new learners.
IMPACT
• 40+ hours saved on manual content creation
• 16% + MoM growth contribution on IG community
• 38% of total tribetactics campaign new users generated in the first month
Content repurposing tips
Watch our show, Original Series Academy
Every once in a while, we all have an Alice in Wonderland moment when trying to repurpose content. Tune in to get actionable tactics on making your B2B content more binge-worthy today.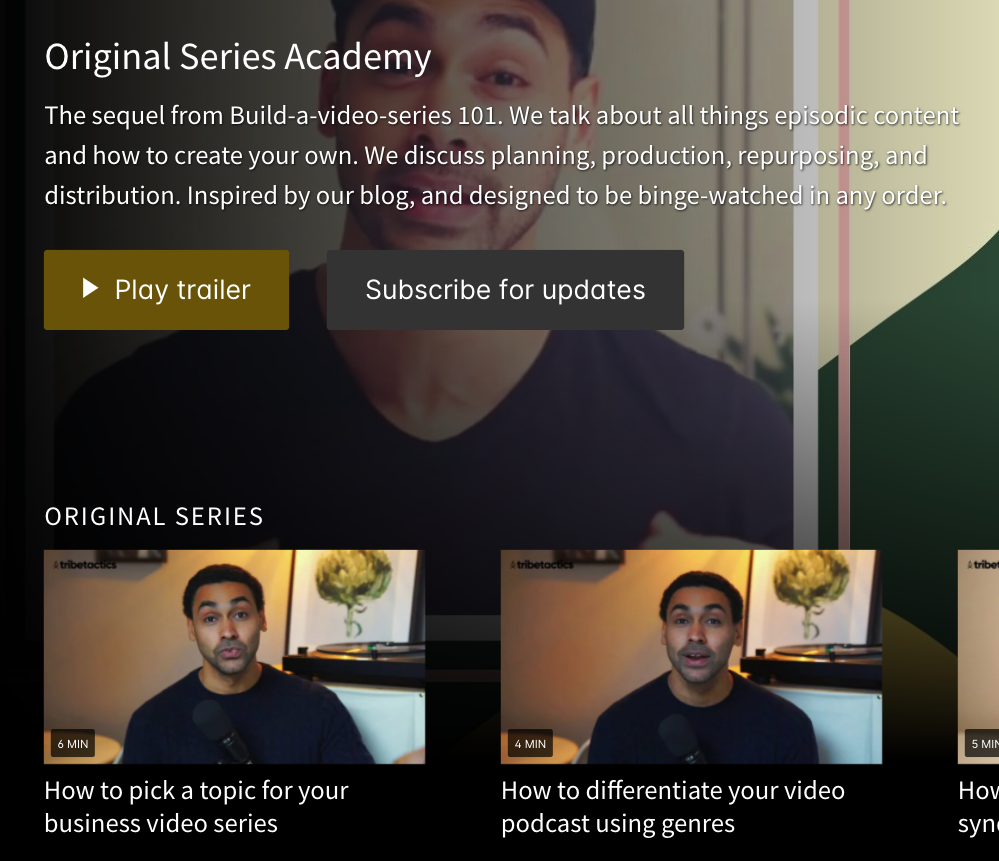 Let's chat
Need help figuring out if repurposing is right for you, want to see a demo, or discuss plans? Book your slot with us.
Is chopcast services a content repurposing agency?
Not really. Unlike traditional agency models, we do not believe you should be charged per hour. Using chopcast services, you pay for results, not time. With our monthly unlimited plans, you can create and test as many content types as you like, guilt-free.
Can I change my plan later?
Absolutely. You can scale your plan up or down as needed and it will take effect before your next billing date.
How does the whole repurposing process work?
Every month, send us your videos and we'll repurpose them into tons of social content pieces. You can decide how to repurpose them, or you can let us pick for you. When we first get started, we create templates in accordance with your brand guidelines that we "plug" all future content into. (See demo)
How does the Risk-Free Guarantee work?
If you are not happy with the content we create for you, let us know and we will do everything in our power to make it right. If things are still not working out, you will be able to request a refund during the first 30 days and we will process it.
Can I see some repurpose content examples?
Absolutely. Check out our examples and our template builder. Looking for something specific? Let us know and we'll see if we've done it before.
DIY or Done-for-you?
Explore our repurposing solutions.
Product
chopcast
Quickly find and turn key moments in your long videos into engaging short clips for your socials.
Done-for-you
chopcast services
Hire our expert team to repurpose your assets into unlimited videos, images, podcasts, and articles. Just starting out? Let's help you craft a binge-worthy video series.